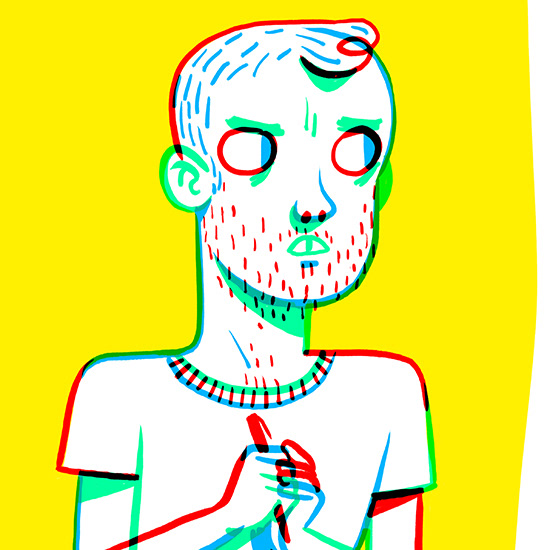 Jake Armstrong graduated from SVA Animation 2009 and worked mostly in NYC before relocating to Los Angeles in 2017.  He directs, designs, writes, storyboards, and cel animates using Flash and Photoshop.
Clients include Cartoon Network, Nickelodeon, Laika, Blue Sky, Augenblick, Buck, Hornet, Psyop, Blacklist, Mixtape Club, JWT, Brand New School, Charlex, Shilo, Transistor, and more.  He has worked on TV shows "Regular Show," "Superjail," "Robotomy," "Welcome to the Wayne," "T.I. & Tiny: Holiday Hustle," "Yo Gabba Gabba," "Ugly Americans," "Remastered: Robert Johnson" and "Captain Fall".  
He has made two short films to date, "The Terrible Thing of Alpha-9!" (2009), and "Mountain Ash" (2013).  Both films have played worldwide in over 90 festivals and won numerous awards, including best "Best Animated Short" at Woodstock and "Best Student film" at Ottawa, and TV deals with Canal+ worldwide and various others for "Terrible Thing".   He has been featured on 
Motionographer
, 
Cartoon Brew
, Drawn, 
Short of the Week
, Staff picked on Vimeo, 
i09
 (
2
), Wall St. Journal, and more.